Wiki Targeted (Entertainment)
Play Sound
This article is about the gist of elimination locations. For the CBS web-based series, see Elimination Station.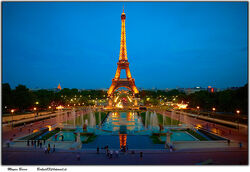 Sequesterville is a centralized place -- whose name is dubbed by The Amazing Race fan community -- where eliminated teams are sequestered for the duration of the Race. Here, racers must wait until the Race has neared the final leg.
After Elimination
The accommodations at Sequesterville generally aren't as bad as its name might seem. Like the ones who remain in the Race after checking in at a Pit Stop, sequestered teams receive complimentary hotel or resort services. They may talk amongst the other teams, swim, watch movies, or just relax[1]. They might also go sight-seeing or dine out at a restaurant with their stipend. [2] In compliance with the Race's clandestine production, sequestered teams are supervised at all times. Depending on their time of elimination, they may be sequestered for a few weeks or even a few days until they are flown in for the finale.
The location for Sequesterville usually varies by season. The first season had a Sequesterville in Paris, France. Seasons two and six had a Sequesterville in Cancun, Mexico. Seasons three and four's were in Lisbon, Portugal. And season five's was in Chiang Mai, Thailand. Over the years, the production team tries to protect the identities of the Sequesterville locations a secret in order to avoid selecting new Sequestervilles and to have a reusable, budget-friendly location each season[3].
In order to cut down travel costs, the fourth, fifth, and sixth place teams may not need to go to Sequesterville; instead, they could accompany production for the next legs and directly head to the finish and meet up with the other teams. Alternatively, eliminated teams may be asked to perform "decoy runs" -- flying the eliminated teams to next city a day or so before the final teams arrive -- in order to defer potential spoilers[4].
In a new twist, the 6th Israeli season featured a full leg exclusively for the first 7 eliminated teams beginning from the Sequesterville location on the island of Meganisi in Greece featuring reward competitions, but also followed by the opportunity for one team to win a return to the Race.
Discovery
Read more: Elimination Station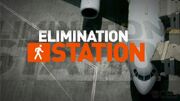 For ten seasons of The Amazing Race, Sequesterville has remained a mystery to everybody except to the production and its affiliates. However, in 2007 CBS unveiled the "Elimination Station", extra content that visitors can view on their website. The "Elimination Station" series mirrors the "jury house" footage from Big Brother, where teams may discuss their performance, predict the what will be next, or give opinions on their unfortunate boot from the Race[5].
References
---